ZO Skinhealth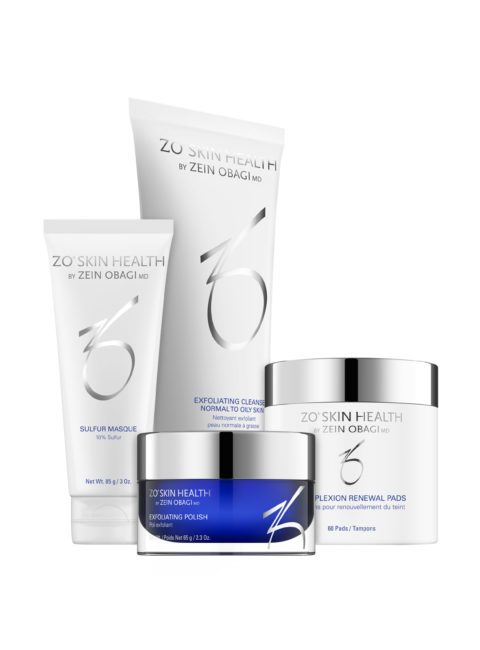 Founded by Dr Obagi in 20017, ZO Skin Health was created to develop and deliver innovative skincare solutions that optimize skin health based on the latest advances in skin therapy technologies, unique delivery systems, bioengineered complexes and exclusive formulations. By providing comprehensive skincare programs for physicians and their patients, we create a continuum between therapeutic treatments and daily care, allowing patients to experience continuously healthy skin regardless of their age, ethnicity, or unique skin condition.
Daily Skincare Program
The first defense against the natural aging process.
Exfoliating Cleanser – 60 mL / 2.0 Fl. Oz.
Exfoliating Polish – 16.2 g / 0.57 Oz.
Complexion Renewal Pads – 30 Pads
Daily Power Defense – 30 mL / 1 Fl. Oz.
Benefits
Help preserve and maintain a more youthful – looking complexion
Improve and maintain the appearance of even skin tone and finer pores
Keep skin hydrated
Anti-Aging Program
A moderate treatment for the reduction of early or significant signs of environmental or chronological aging.